NEW ULTRA THIN FINEO VACUUM GLAZING FOR MAXIMUM COMFORT
Introducing FINEO, the advanced new ultra thin vacuum glazing.
Easily retrofitted into existing timber window frames, ultra-thin Fineo affords period and heritage homes the opportunity to enjoy modern warmth and comfort, without impacting their outward appearance.
A mere 6.7mm in depth, Fineo's amazing thermal performance is 8 times better than single glazing, 42% more efficient than double-glazing, and, incredibly, offers a 12.5% improvement on triple glazing. And with its superior light transmission, you also enjoy a lighter, brighter home.
The Benefits of Fineo

12.5% more efficient than triple glazing
8 times more efficient than single glazing
Ultra-slim profile of just 6.7mm (1/4")
U-value as low as 0.7 W/m2K
Exceptional acoustic properties
Can reduce draughts, cold spots & internal condensation
Perfect for retrofitting into existing timber frames
Lead free & 100% recyclable
High light transmittance
15 Year guarantee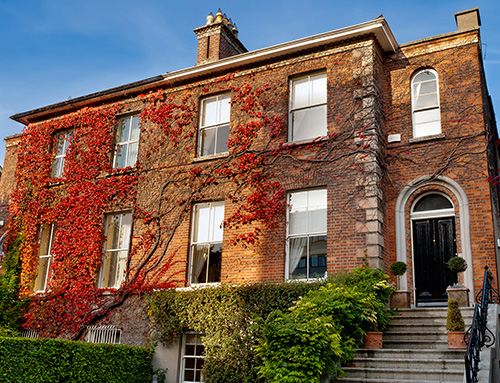 Enjoy A Warmer, Quieter, Greener Home
Fineo units combine Panasonic's expertise in display-related technology with AGC's know-how in glass processing to produce glazing units with thermal and acoustic insulation properties as good as or even better than triple glazing.
Fineo provides a U-Value of just 0.7 (8 times better than single glazing) in an ultra-slim profile.
Compared to single glazing, Fineo provides a reduction in noise levels – representing a perceived volume reduction of 34%.
Energlaze offers a market leading guarantee of 15 years against unit failure.
How Does New FINEO Vacuum Insulated Glazing Compare To Some Traditional Glazing?
Summary:
8 Times more efficient than single glazing and 12.5% more efficient than a 36mm triple-glazed unit.
Slightly better light transmission than double-glazing and better light transmission than triple glazing.
34% perceived noise reduction compared to single glazing and 18% better than double and triple glazing.
Better solar gain when compared to triple glazing and just slightly less effective than double glazing.
Manufactured in Belgium. Available in Ireland through Energlaze in 4-6 weeks.